We are "Wild About Learning" and invite you to join us for a fun-filled Open House on Thursday, August 18th from 3:30-5:30 at the elementary school. Your child can meet his/her teacher, drop off supplies, and come watch our live "Wild About Animals" show on the blacktop at 4:30. Jack's Snacks Ice Cream truck will be on campus with ice cream novelties, if you choose to purchase. Our teachers and staff are gearing up for a "grrrrreat" year and we can't wait to see all of you very soon!

Good morning, Families, The moment you have been waiting for......CLASS LISTS! Class lists will be posted Friday, August 5th at 8:30 at the Flag Pole Doors of the elementary school. Please stop by and see your child's assigned teacher for the upcoming year. In addition, please note the date for our upcoming open house/orientation which is scheduled for August 18th from 3:30-5:30. At 4:30, children and families are invited to attend the "Wild About Learning" animal show on the blacktop. We are gearing up for an excited year and can't wait to see your child(ren) back on campus! Kindly, Amber Toriseva

Good morning, STC Elementary Families, This is a gentle reminder to complete your Final Forms for this upcoming school year, if you haven't already done so. Please visit:
www.stcschools.com
and click the FINAL FORMS tab. From there, login in complete/sign all forms. This is important for us so we have the most up to date information on your child(ren). Yours in Education, Amber Toriseva

Good morning, This is a reminder that our Jump Start Academy begins on Monday, August 1st for those students recommended for this program. Dates: August 1st-4th and August 8th-11th Duration: Three (3) hours daily - 9:00am-Noon Location: St. Clairsville Elementary School Details: Meals/Transportation is not included (*parents are responsible for transportation) Please drop off your child for a 9:00 am at the main entrance to the school. Students will be dismissed at the same location. Please arrive by 11:55 to ensure you are in place to receive your child at dismissal time.

Dear Families, I hope you are having an incredible summer. Summer months are busy for us at school, as we prepare for the upcoming school year. As part of our opening day activities in August for our staff, I would like to show them a quick video. Here's where I need your help -- If you wish, please send a one minute or less video to my email:
amber.toriseva@stcschools.com
by August 1st. In the video, please have your child(ren) introduce themselves and tell us why they love STC Elementary. Be creative! Looking foward to receiving the videos. Sincerely, Ms. Toriseva

Due to incoming rain, 4th grade Clap Out has been moved to the playground/blacktop area. Please walk to the back using the bus driveway. Do not come through the school. We will begin at 9:00.

We are excited to announce our first-ever elementary musical, "The Lion King Kids" will be performed this Thursday May 12th and Friday May 13that 6 pm both evenings at the St. Clairsville amphitheater (located behind Red Devil Stadium and the rec center). Tickets will be on sale at the event for $7 per individual ticket and $20 for a family ticket that can admit up to four immediate family members. We will also have baked goods, water and popsicles to purchase at the event. Please make sure to bring your own chair for this event as the audience viewing area is a grassy outdoor area. We hope to see you there, "Hakuna Matata!"

Dear Red Devil Families, As the end of our school year is just a few short weeks away, I wanted to send a gentle reminder about school fees. Each student is assessed a $40 fee at the beginning of the school year. Each year, a new fee is added. Please make sure to have those fees paid by the end of the year. If you have any questions, please call the school office. Thank you.

Cereal Box Donations: St. Clairsville Elementary School Takes Action What: Cereal box donations for food bank When: Collecting from now through May 16th Where: St. Clairsville Elementary School How: We are asking families to donate regular-sized boxes of cereal. Your donations will line our hallways for the most exciting domino effect ever! Students will get to see this in action on Tuesday, May 17 at 2:30.

Dear Parents/Guardians, Please be advised that we will operating on a Noon Dismissal on Monday, May 2nd and Tuesday, May 3rd, due to our district hosting the OVAC Track Meet. Dismissal for walkers will begin at 12:00 for walkers. Bus students will begin boarding buses at 12:15. If you have any questions, please call the school office. Thank you!

A few reminders: School is closed April 11-15, in observation of our Spring Break. On May 2 and 3, we will have a 12:00 dismissal due to the High School OVAC Track meet. Wishing you a wonderful start to Spring Break, Ms. Toriseva

Class/Individual Picture Day: Monday, April 4 - Kindergarten, 2nd, and 3rd Grade Tuesday, April 5 - Preschool, 1st, and 4th Grade

Music in Our Schools Month: March 21-25 will be Genre Days in honor of Music in Our Schools month. Dress up days are as follows: Monday, 3/21 - "Rock Star Hair Day" - Tuesday, 3/22 - "Blues Day" - Wear blue Wednesday, 3/23 - "Country Music Day" -blue jeans, flannel shirts, overalls, boots and cowboy hats Thursday, 3/24 - "A Day at the Opera" - Dress up in your finest clothes Friday, 3/25 - "Classical Music Day" - Classical music is everywhere and today let's celebrate by wearing a classic white t-shirt!

Reminder: Our Title Math Night and Parent/Teacher Conferences are scheduled for Thursday, March 24. Conferences are from 3:30-6:00 and Title Night is from 4:00-6:00. Don't forget that our Scholastic Book Fair is happening all next week and will also be open the 24th for conferences and math night.

Help us raise money for a great cause! Our Knock your Socks off Fundraiser is an easy way to raise funds for our elementary building. Who doesn't love socks? By shopping our online store, students can select and purchase socks that they love. In turn, our school earns money to assist with our field trip fund. Thank you for supporting our elementary school. Visit: palssocks.rallyup.com/clairsville Our exclusively online sale will run until March 23 - all items will ship directly to your home. We will have a special school day designated fo students to show off their socks!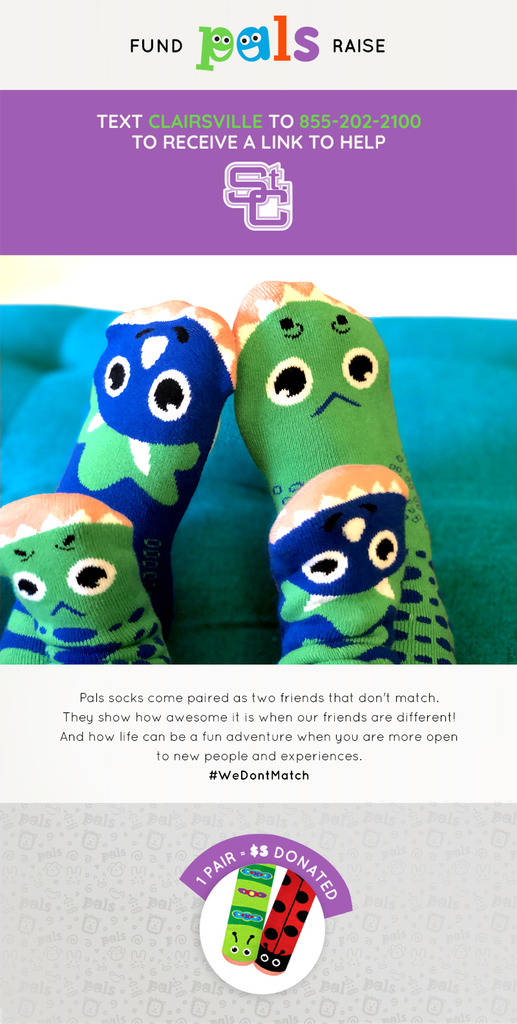 The St. Clairsville-Richland City School District will open Kindergarten Registration online for the 2022-2023 school year on March 1, 2022. Children need to be age five on or before August 1 to enroll. Parents/Guardians should go to the district's web page, stcschools.com, and click on the link for Final Forms. If they do not already have one, parents/guardians will need to create an account, choose the 2022-23 school year, and add a student. If you are unable to complete the information online, you may stop in the school office to pick up the forms. Thank you.

Help us celebrate "Two's Day" 2/22/22 in a special way!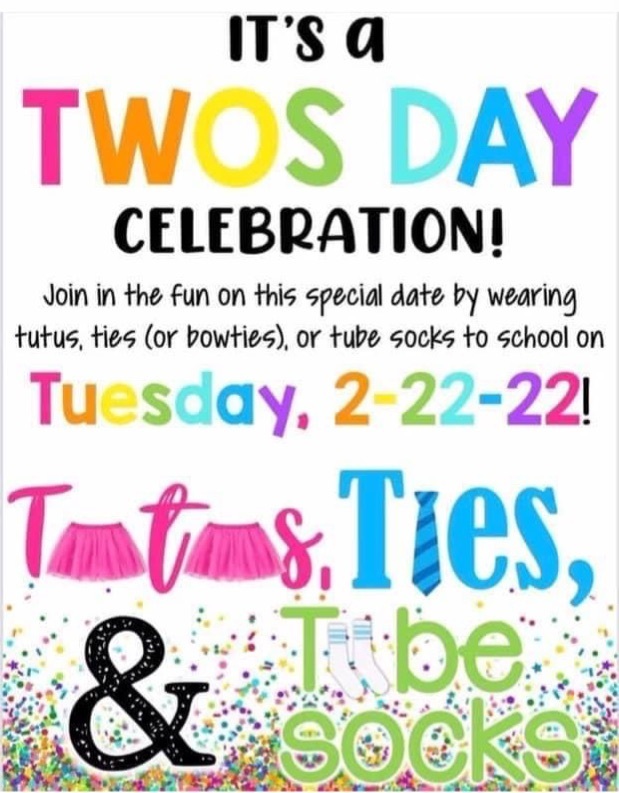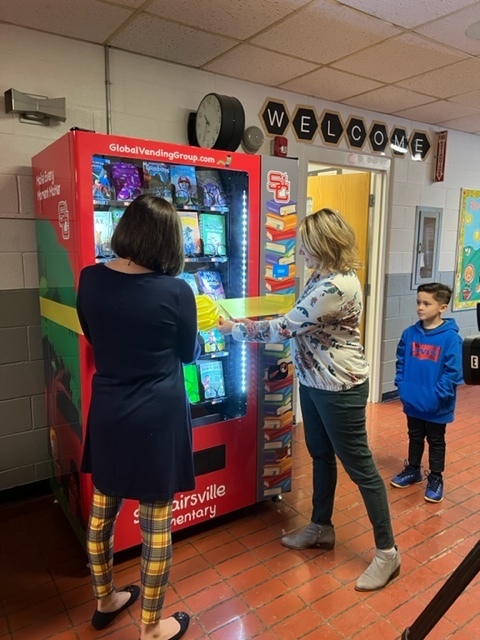 Look who's visiting the St. Clairsville Public Library this week to help promote the Belmont County Imagination Library! Dolly says: "All children should grow up in a home full of books." Enroll your Belmont county child under 5 to get a free book by mail each month - visit the library or go to ohioimaginationlibrary.com
https://www.facebook.com/275575236747/posts/10158856970401748/?d=n